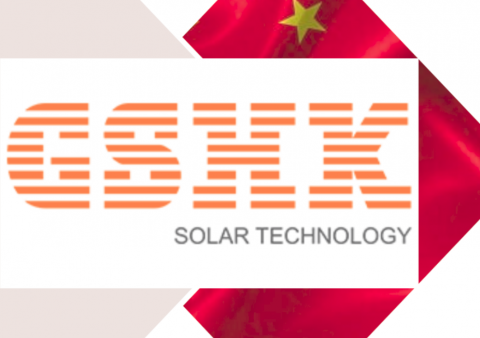 Background
The leader in the manufacturing of CIGS flexible thin-film solar panels, GSHK group is known to set the standards for integration of solar into innovative applications. With a range of products from portable solar chargers and building solutions (BIPV) to military applications and emerging innovations. GSHK manufactures Copper Indium Gallium DiSelenide (CIGS) by using state-of-the-art, controlled co-evaporation and the thinnest stainless-steel substrate possible to create flexible and lightweight thin-film PV products for use in any application. Thus, it offers proven and accredited module technology, and partner with industry leading brands to develop solutions for your applications. GSHK has proven, controlled and stable production process delivers lightweight and flexible photovoltaic (PV) material from our state-of-art facility in the Hong Kong, Brazil, Turkey, and China, with more flexible CIGS installed than anyone else in the world.
Challenge
It would not be an exaggeration to say that Brazil is a global energy leader. The country has the largest energy market in South America and over half of its domestic demand is met by renewable energy sources, making it the most sustainable large economy in the world. Hydroelectric power is the country's go-to the source of energy, with 80% of its electricity being fueled by hydropower. Brazil also has the world's largest and most successful bio-fuels programs in the world.
This industry in Brazil has been experiencing much growth, electricity generated by biomass has increased by 120% over the past five years and wind energy has grown by a staggering 700% over the same period. Demand in the country is growing, to continue its economic expansion without growing energy demands would be impossible. The company's challenge is to enter in the Market and to develop a strategy to become a high-level competitor in thin solar panel market field in Brazil.
Solution
Therefore, by mid-June-2012 "GSHK CONSULTORIA DE ENERGIA LTDA" arose, structured in the matter of obtaining the respective licenses for operating in the sector, fully registered with the Brazilian Central Bank as a foreign direct investment as well being maintained in compliance with the Brazilian legislation from now on by Establish Brazil. Meanwhile, as the client wished to relocate himself in the Brazilian market and be physically present in the country, Establish Brazil also assisted in obtaining an investor visa, permanent residency and assisting in the acquisition of suitable properties in Brazil.
Result
With its business operating and established in the Brazilian market the clients moved to Brazil and got the investor visa for himself and his family, meanwhile growing their solar panel business in Brazil, raising awareness of their premium brand and gaining a bigger market share.