Staff Recruitment in Brazil
Local staff are the linchpin of an international expansion--and the face of your business in Brazil. Establish Brazil's recruitment services help you recruit the best local talent the first time, whether you need customer-facing representatives and country manager or C-level and executive position, and train them to effortlessly translate between your company culture and the Brazilian market.
---
Recruitment Approach
Our specialized recruitment team ensures that the job description requirement is met by seeking out talented applicants to meet your satisfaction. We conduct initial interviews to ensure the applicant meets the job requirements, obtain reference checks from past employers as well as having background and qualifications verified prior to the applicant's selection for final approval.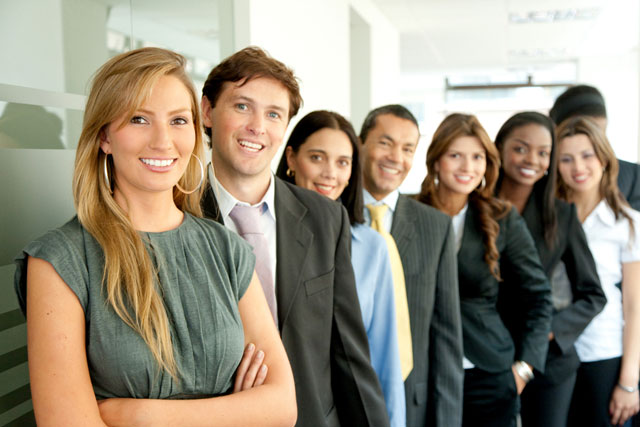 Our Staff Recruitment service in Brazil include:
Job description design
Search, screening, and interview process
Industry benchmarking on salary and benefits package design
Targeted print and digital advertisements
Multi-stage interview, selection process and short- listing potential candidates
Background checking of past experience, reputation and qualifications
On-site and remote training and onboarding
Job offer letter, employment agreements and engagement
Probation period registration according to local legislation
Long term/full time CLT employment contract management
Every aspect of our staff recruitment service in Brazil is designed with your supervision and participation in mind, allowing you to select and manage your staff with confidence that daily support and compliance is done right.
Job Description
1 Day
Understanding the job description and developing a selection criteria.
Searching and Screening
4 Weeks
Researching manpower agencies and placing advertisements.
Interviewing
3 Weeks
Evaluating job applicants, background checking of past experience, reputation and qualifications.
Hiring
1 Week
Developing job offer letter, contract registration, employment agreements and engagement.
---
Ongoing Supervision and Support
Our services is not limited to Hiring and Recruitment but extend to support your local staff & designated personnel with all ongoing, HR management, Payroll, expense management alongside other administrative and compliance related taking away all complexity of local labor law and regulations.
---
PEO and Brazilian labor laws
Under Brazilian Labor Law employing staff without you having local legal entity is not permitted. However, under a time period agreement Establish -and when needed- will provide you with outsourced employment and act as a professional employer organization (PEO), that your local staff & designated personnel are qualified to undertake work in Brazil. Through this structure of PEO and payroll services of Establish Brazil, you will be fully compliant with all local Brazilian regulations and represents a low risk, cost-effective and time-saving presence.
---