PEO: A solution for hiring without having an incorporated Legal Entity in Brazil.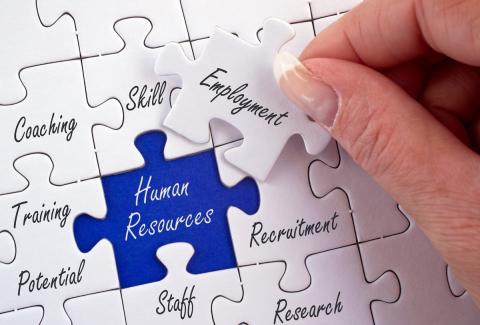 PEO: A solution for hiring without having an incorporated Legal Entity in Brazil.
If you decided to expand your business to Brazil you already know that expanding globally is not a simple task, and besides the fact Brazil overhauled the UK to be the world's sixth largest economy and, in the next decade, is envisioned to rise to fifth, It's still one of the most bureaucratic countries in the world.
According to The Paying Taxes research conducted by the World Bank Group, an International Organization which provides analyses and technical data about countries economies, the most developing countries waste outrageous hours dealing by themselves with companies management to comply. What is viewed as a huge challenge while you are still setting up your business and trying to not deflect on your business core. Comparing Brazil with China the time for managing the business is 9.45 times higher, while in China it takes 207 hours in Brazil it takes 1958 hours to comply. If we compare with India where it takes 214 hours Brazil spends 9.15 times more than there. And with Dubai, the different is more striking, 163.16 times less than Brazil.
For those reasons the expansion to Latin America, although profitable involves meticulous planning and need the right choice when it comes to the strategy. So that the bureaucratic environment instead of an embarrassment, protect companies from competition.
Thus, the demand for Professional Employer Organization has incredible growth in the next years as it is an alternative solution to test the Market, even for an extended period, before committing to setting up your own office or legal entity. A survey by the National Association of Professional Employer Organizations (NAPEO) shows that the PEO industry increases side by side with the demand from the small and mid-sized businesses who have realized that using a PEO is good for their business and their employees
The results of the PEO success can be easily explained by the myriad of demands of employee data management, employment and taxation compliance, data storage and privacy, salary and benefit calculations, and a wide range of work rules, and time-off benefits the companies need to face. Many of these are mandated by statutory country laws, work councils, and collective bargaining agreements. Therefore, each country brings its own nuances and its own headaches. In its simplest of forms, failure to get the payroll processes right can lead to cheerless and unpaid employees. It also risks increased government audits, standardizing processes, non-compliance, which could incite heavy penalties and impair the company's reputation.
A PEO gives employers a possibility to hurdle the competition, putting workers in place in a fragment of the time it takes to hire through more conventional means. This process is referred to as "co-employment." While the PEO take over a global payroll system and record keeping for the client employees, the client is apt to conduct the daily tasks of the employees, concentrating on the key priorities that impact the business core.
EB as the in-country employer of the staff in a large variety of industry sectors and over a range of functional and skilled categories, holds the licenses, insurances, and registrations to employ and payroll staff on behalf of foreign companies, hence can be your solution to focus on the substantive business activities and to set staff promptly, legitimately and at a feasible cost, while EB handles all aspects of local employment, compliance, and payroll.
If you need help with PEO and hiring contact us or check further details on http://www.establishbrazil.com/services/recruitment-human-resources