What is a Notary in Brazil?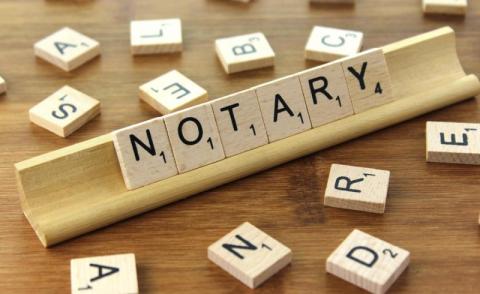 What is a Notary in Brazil?
Brazilian's Notary's Introduction
What is a Notary? 
The notary is the generic name that designates a public or private office that has custody of documents and gives them public faith.  
In Brazil, the word designates a wider range of competencies, including civil registration of individuals and legal entities, real estate registration, registration of securities and documents, note registration, securities protest offices and also Judicial forums where processes of forums of any nature (jurisdiction) are processed.
How does it work? 
A Notary 's responsible to authenticate a document and recognize signatures, giving them legal value before the law. There is more than one kind of Notary: Civil Registration, Real Estate Registration, and Notes. Each one provides different services.
Is possible to have more than one kind in the same place, but usually, you must go to a specific notary for specific services.
Civil Registration: 
Adoption;
Change in family assets;
Acquisition of Brazilian Nationality;
Absence;
Endorsement;
Marriage;
Certificates;
Emancipation;
Interdiction;
Birth certificates;
Death certificates;
Paternity recognition.
Guardianship.
Real Estate:
The notary with authorization to register documents regarding real estate matters like Buying, selling, donating, mortgage and certifications.
Notes:
Signature Registration and Recognition
It's possible to register a signature in any Notary in Brazil. This means that the specific notary will have the authority to recognize the signature and validate official documents.
Note that, if you register a signature in a notary in Brazil, only that notary will have this authority. Meaning you must always recognize that signature in that specific place - or register your signature in another Notary. 
Everyone can register a signature in the notary, you only need a personal document (like a passport). After that, international documents sent to Brazil with the registered signature will be recognized and valid in the country.
Documents Authentication
Notaries have the authority to authenticate certain documents. Doing that gives the document official and legal value before the Brazilian law and State. In order to authenticate a document copy, the original one must be brought to a notary.
Power of Attorney 
Power of Attorney (POA) or letter of attorney is a written authorization to represent or act on another's behalf in private affairs, business or some other legal matter. The person who authorizes the other to make some action is the principal or who has power. 
This type of document can also be authenticated by the Notary.