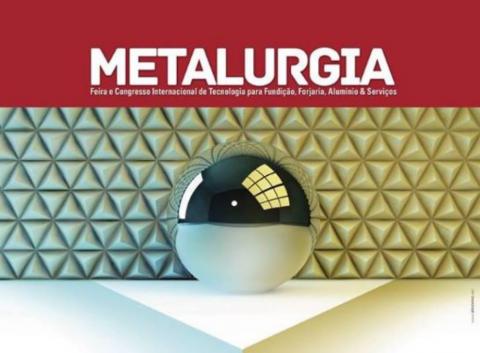 What is the event?
In September, Joinville concentrates state-of-the-art technologies in machinery, equipment, raw materials and services for the foundry at the 11th Metallurgy - International Technology and Congress for Casting, Steel, Forging, Aluminum and Services. The event will take place from September 18 to 21, in Joinville / SC, in a favorable scenario for this industry, considering that the state of Santa Catarina ranks second in Brazil in the production of cast iron and concentrates a large chain of suppliers in the sector.
Reasons to attend:
Biennial, the fair is the main event held in Brazil in the even-numbered years and brings together simultaneous events such as the Abifa Plenary, the CINTEC Foundry - Fair and Congress of Technological Innovation and the Space of Engineering Experts, held in partnership with the Industrial Heating Portal. Virtually all major companies in the sector in the country exhibit in Metallurgy, which traditionally receives qualified visitors from Brazil and other countries interested in business and partners.
Brazil ranks 7th in the international casting production ranking, ahead of countries like Korea, Italy and France. More than half of the national production of castings is destined for the automotive industry, supplying manufacturers of automotive components, auto parts and the automakers themselves, trucks, buses and tractors. Metallurgy is an achievement of ABIFA - Brazilian Association of Foundry with the organization of Messe Brasil.
Among the confirmed exhibitors are suppliers of raw materials, systems for measuring and transporting materials, machinery, equipment and services, aimed at automating processes and preparing plants for industry. "The fair fulfills its role as a business and relationship tool, consolidating itself as the most complete B2B marketing investment, because it enables face-to-face contact between supplier and customer," said Richard Spirandelli, director of Messe Brasil.
Address
R. XV de Novembro, 4315
Organizer
Messe Brasil & Feiras