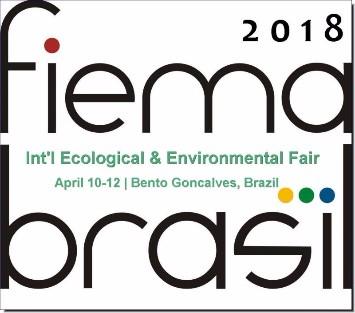 What is the Event?
Fiema Brasil 2018 - Trade Fair and Technology in Wastewater, Effluents and Energy, held by PROAMB Foundation, held on April 10, 11 and 12, 2018. The event will take place in the premises of the Bento Gonçalves Event Park - LOL.
Reasons to attend:
In each edition of Fiema Brazil, the profile of the public with decision-making power in the process of purchasing the environmental solutions presented by exhibitors is accentuated.
In 2018, Fiema Brasil will once again mobilize and integrate the different initiatives that drive the sector: machinery and equipment industries for the treatment of municipal, industrial and recycling solid waste, education and technology entities, public sector and industrial companies. that seek improvement in processes and environmental management. An event that presents complete solutions for the environment. And that, each year, is a catalyst for business, knowledge, updating, research and networking.
Address
Alameda Fenavinho, 481