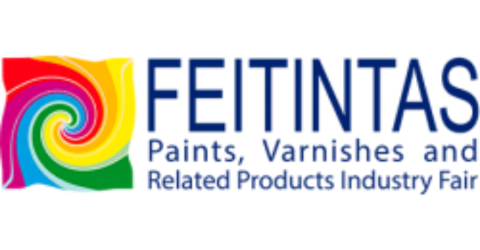 What is the event?
FEITINTAS – Paint Industry, Varnishes and Related Products Fair is a great event for the real estate, automotive refinish, industrial market and complements of the country. Conducted by SITIVESP – Syndicate of Paint and Varnish Industry of the State of São Paulo, organized and promoted by Cipa Fiera Milano, the 11th edition will take place between September 12-15, 2018, from 2pm to 9pm, from Wednesday to Friday and, 11pm to 7pm on Saturday, in São Paulo Expo – Exhibition & Convention Center.
With 5,000 sqm*, the fair will bring together key industry brands offering complete solutions and market trends to 40,000 visitors* expected for 2018. The event will also feature technical presentations for the decorative paint market, industrial, automotive and real estate, aiming to promote the development of the sector, qualified manpower and encourage new businesses.
Reasons to attend:
FEITINTAS is the mirror for the sector development, which expands every year and is marked by continuous technological innovations.
In 4 days of event, companies from the sectors of real estate paintings, industrial paintings, artistic paintings and automotive repainting exhibit products, services, new products and innovations, receiving more than 40,000 industry professionals*, among manufacturers, resellers, painting and color professionals, purchasers, architects, decorators, engineers and final consumers.
Since it is focused on the most recent market trends, this is the opportunity for you to know and try products and services in the reference event for the sector.
Address
Rod. dos Imigrantes, 1.5 KM
Venue
São Paulo Expo Exhibition & Convention Center
Organizer
Cipa Fiera Milano