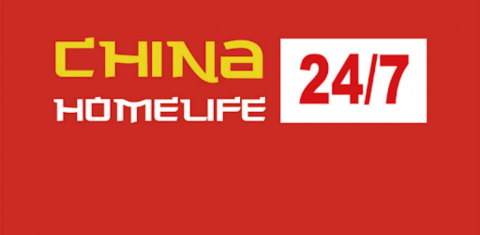 What is the event?
China Homelife Brazil is the largest Chinese consumer goods fair held in the country. In its fifth edition, the event will occupy an area of 12,000 square meters that will have hundreds of exhibitors and brands that will boost the business of importers, distributors and national dealers.
Reasons to attend:
China Homelife Brazil source directly from over 800 Leading Suppliers
China Homelife Brazil will be the most effective platform for leading Chinese companies seeking to do business in Brazil. Buyers are guaranteed the best quality and a wide variety of suppliers to choose from at the show.
China Homelife Trade Brazil will bring you over 800 superior Chinese suppliers from the home products category, presenting a lucrative opportunity for importers, traders and buyers to source high-quality products directly from manufacturers at competitive prices.
This year's show will have a dedicated focus on nine product segments: Agriculture & Food,Building Materials, Consumer Electronics,Furniture, Home Appliances, Textiles and Garments, Home Products, Gifts as well as Lights and Lamps, featuring leading manufacturers and suppliers.
Organized by Meorient International Exhibition Co. Ltd, Shanghai, a leading facilitator of Chinese business, the trade show will welcome visitors from not only Brazil but also from neighboring countries.
With 22 years' experience in the Chinese market, Meorient International Exhibition Co Ltd is committed to maximizing network opportunities for importers, wholesalers and volume buyers with dependable Chinese manufacturers.
Quality Guaranteed
Exhibitors at China Homelife are selected through a strict quality control process to ensure only experienced and reliable manufacturers are present at the show.
China Homelife is the leading Global Series of China Products Show
Annually held in 13 countries including Turkey, Poland, Mexico, Egypt, Nigeria, Brazil, Jordan, South Africa, Kazakhstan, Kenya, Dubai, India, Iran. the show connects over 6,000 high-quality Chinese manufacturers with over 80,000 most important buyers in emerging markets.
Address
Rodovia dos Imigrantes, km 1,5
Venue
São Paulo Expo Exhibition & Convention Center