Representative Office in Brazil: A solution to your business expansion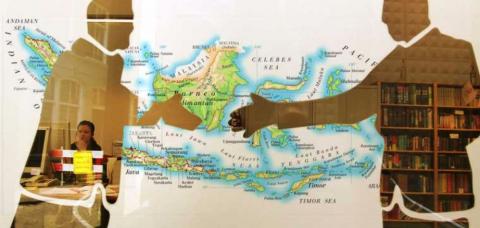 Representative Office in Brazil: A solution to your business expansion
Having a representative office in Brazil is a solution for international businessmen looking forward to doing business abroad. Unlike a limited liability entity, it allows you to avoid spending on capital since there is no investment capital requirement. Hiring a local sales Representative in Brazil also helps you to avoid wasting your time since it allows you to experiment in the market until you decide to establish a company. 
Regulated by Brazilian Law n.º 4.886/65, and changed by n.º 8.420/92, according to this legislation:
"Commercial representation is a form of commercial business intermediation, that is, commercial representatives have the responsibility of facilitating the business involving the sale of products or merchandise of their clients.. This intermediation involves, on the one hand, the represented companies, industries and/or companies dedicated to wholesale trade, and on the other hand their customers, other wholesale companies or retailers."
This business model has grown since it has many benefits, for one the process is not overly complicated and has no defined regulations. The only obligation is to be legally registered and to liaison work. A representative office can find suppliers and customers, act as a showroom for products, be your country manager in Brazil. It can not, however, negotiate with the clients.
Some of the benefits includes:
Cost reductions, for start-up businesses or those with a small staff, a virtual office can greatly reduce your office expenses; Professional grade, high quality reception areas and meeting rooms leave a good impression; Peace of mind, virtual office takes the hassle out of administrating an office by consolidating everything into a monthly payment; Full equipped professional office, professional and bilingual staff can take care of your phone calls, mail and appointments and deliver them to you in your desired language as can provide to your clients high class meeting rooms with technology such as video conferencing; Office Equipment, a full range office equipment is available to meet any needs you may have including, photocopying, printing, scanning and more; Address, a benefit of using a virtual office is being able to use their prestigious address and make your clients feel more credibility and security, and help you in raising brand awareness in Brazil.
Some obligations include:
There should be no subordination between the commercial representative and the company represented, and the commercial representative must have autonomy to carry out its activities. 
The existence of subordination or command power of the company represented on the commercial representative may create an employment relationship between them, transforming the commercial representative into an employee of the company represented, with all rights and guarantees established by the labor legislation in force.
Commercial representation activities can be provided by both individuals (autonomous) and by legal entities (company), and must be registered with the Regional Council of Commercial Representation of the state where they carry out their activities.
There must be a written commercial representation contract between the commercial representative and its represented companies.
An important point to be highlighted, which is often unknown by companies in general, is that the commercial representative is entitled to special compensation in the event of breach of contract by the company represented without just cause. This indemnity may not be less than 1/12 (one-twelfth) of the total value of commissions received by the commercial representative during the time in which he exercised his representation.